Why use a Letting Agent...
---
Date: 5th March 2023 - Author: William Lewis

Overseeing a rental property can be time-consuming and problematic, especially if things go wrong. Unfortunately, they ultimately do go wrong over occupancies. Here are some explanations of why you should consider using a letting agent instead of managing the property yourself:

1. Time-saving: Managing a rental property can be a full-time job at times, requiring you to deal with tasks like advertising, tenant screening, property viewings, rent collection, maintenance and repairs, and handling disputes. By using a letting agent, you can free up your time to focus on other aspects of your life or business. All these tasks have actual and real-time costs, especially if you must seek and pay for guidance.

2. Expertise and knowledge: Letting agents have extensive rental market knowledge/data and can provide valuable advice on rental value, rental increases, marketing, and tenant selection. They can help you navigate the complex legal and regulatory compliance of renting a property, ensuring you comply with all relevant legislation which frequently changes. Not being compliant will result in void evictions, primarily if particular submissions aren't maintained.

3. Tenant selection: Letting agents can help you find reliable and trustworthy tenants through their screening processes. They can also handle all aspects of the tenancy, from drawing up the tenancy agreement to managing repairs and maintenance. This can include credit checks, landlord references, and address referencing, among other tenant-checking procedures.

4. Marketing and advertising: Letting agents have the expertise and resources to effectively market and advertise your property to potential tenants, increasing the chances of finding suitable renters quickly. We have access to the major portals, including our databases of reliable tenants.

5. Legal compliance: Letting agents can ensure you comply with all the appropriate legislation and regulations, such as the Gas Safety Regulations, Electrical Safety Regulations, and the Energy Performance Certificate (EPC) requirements. This can also include Landlord Licensing, i.e., in Liverpool.

6. Rent collection and dispute resolution: Letting agents can collect rent on your behalf, making sure that it is paid on time and in full. They can also handle disputes between you and your tenants, saving you the hassle and stress of resolving disputes independently. We know the regulations and laws which must be followed when dealing with tenants of your property.

In conclusion, managing a rental property yourself can be a time-consuming and challenging task, especially if things go wrong. By using a letting agent, you can benefit from their expertise, knowledge, and experience in managing rental properties, saving you time and reducing your stress levels. A letting agent can provide a professional and efficient service, ensuring that your property is managed effectively and providing you with peace of mind. Often, it is a 'false economy' doing it yourself over the long term unless you are a professional landlord with time to handle, inspect and manage disputes.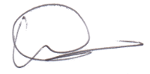 William Lewis BSc (Hons) MRICS