Minimum Energy Efficiency Standards
---
Are your properties legal?
From 1 April 2020, Landlords will need to ensure all of their rented properties have a minimum energy performance rating of 'E' on an Energy Performance Certificate. You may think you have heard this before, but do not be caught out by this extension of the Minimum Energy Efficiency Standards (MEES).
From 2018, it was only a requirement for newly let properties, or those subject to tenancy renewals in the private rented sector to have reasonably 'Energy Efficient' property. From April it will be unlawful to rent any property - regardless of whether it is a new tenancy, a renewal tenancy or an existing tenancy unless it has a minimum E rating on an Energy Performance Certificate (EPC).
Ensure you have an EPC
If the EPC has a rating of 'E' or above – relax!
If the EPC has a rating of 'F' or 'G' it is time to act
Check whether one of the few exemptions are applicable to you
Identify the works required to meet the minimum standards
Ignore these rules at your peril!
To date the rules have been regulated by Agents who have been forbidden to advertise and let property without an EPC and below an 'E' rating. Penalties for non-compliance can be severe - for 3 months up to either £5,000, or 10 per cent of a rateable value up to a maximum of £50,000, whichever is greater. A landlord renting out a "non-compliant" property for over 3 months may be fined up to either £10,000 or 20 per cent of the rateable value up to a maximum of £150,000, whichever is greater.
There is also a fine of up to £5,000 for providing false or misleading information or failing to comply with a compliance notice.
Lewis and Foy's, William Lewis advises: "when contemplating any works to upgrade your property to comply with these rules, landlords should consider future rule changes. It is possible the minimum energy requirement may increase to 'C' of 'D' in future. We are currently helping a couple of landlords who have flats becoming vacant to make other renovation and redecorating improvements to ensure they are maximising their future rental return covering the cost of these added expenses".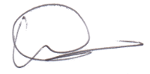 William Lewis BSc (Hons) MRICS