Landlords in England have until 1st of April 2021 to comply!
---
All rental properties in England are required to have a valid Electrical Installation Condition Report (EICR) by 1st April 2021
To recap: with the introduction of the Electrical Safety Standards in the Private Rented Sector (England) Regulations 2020, landlords need to ensure the 'fixed' electrical installations in their rented properties are routinely inspected and tested at least every 5 years. In order to comply, landlords will require a 'Electrical Installation Condition Report' (EICR).
Key dates / when the regulation applies
Applies to all new tenancies in England from 1st July 2020
Applies to all existing tenancies in England from 1st April 2021
Essentially, since 1st July 2020, landlords have been required to obtain a report for all new tenancies, and landlords with existing tenancies have until 1st of April 2021.
How much should you pay for an Electrical Installation Condition Report (EICR)?
We at Lewis and Foy Lettings have heard stories of opportunists ballooning their prices due to the surge in demand. Indeed, I have heard one poor landlord was been charged £430 for certification of 3 bed mid terrace in Liverpool, but generally they can cost from £120 - £250 depending upon the size of the property. We are fortunate we have our own qualified Electricians within Lewis and Foy Lettings and so we are able to offer our new and existing clients a great deal.
You could say we are opportunists too...
We will offer a FREE Electrical Installation Condition Report (EICR) for any new properties that we are instructed to manage! Our experienced Lettings and Property Management teams are eager to manage your property, and so to provide this offer they have bribed our Electricians with free cakes for a year. Now we need to keep them busy to ensure their waste lines do not balloon!
William Lewis of Lewis and Foy Lettings comments, regardless of whether you choose us, the important thing is that you get your inspection done in time, because the penalties for non-compliance are almost certainly more than the difference you'd pay for an overpriced service.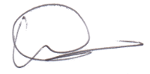 William Lewis BSc (Hons) MRICS