The Accidental Property Investor
---
Date: 25th March 2020 - Author: William Lewis

If you have recently entered the buy-to-let market for the first time, here are a few tips to help you ensure that your property investment is a success. Where do you start?
Know the law
Like anything else, being a landlord involves ever increasing red tape. There are few things worse than sinking money into a project, only to have previously unknown legalities prevent a profitable return. Laws govern everything from minimum standards for the condition of a property, to how, and to whom you let your property.
Prepare for costs
Letting property is a business, one that requires time, money, personal commitment, and investment. Property taxes on a property that is being rented out are usually higher than those on your regular home and maintenance costs add up very quickly, and more so when it must be delegated to contractors.
Evaluate Tenants
Consider your tenants carefully. As a landlord, you have the right to be picky over your tenant's characteristics.

Discrimination according to race, ethnic origin, religion, sex, sexual orientation, gender expression, colour, age, citizenship, family status, marital status, or disability is illegal. Still, your rights as a landlord include using income information, credit checks, credit references, and rental history as a reason for accepting or rejecting tenants.

As a landlord, you will not want tenants who withhold rent, damage property, conduct illegal business, or disturb others. Since there are laws regulating how and when you can evict tenants, it is important to be certain that your prospective tenants are the ones you wish to be handling your property for the foreseeable future.
Understand Eviction
Evicting tenants is not a simple matter. Numerous laws dictate when a tenant may be evicted and how it should be done – you cannot simply change the locks!
Prepare Your Tenancy Agreement
The business relationship between a tenant and landlord is cemented by a tenancy agreement. It is very important that such a document clearly outlines the wishes of both sides and is firmly agreed upon whilst following statute law.
Help is at hand
We have discussed responsibilities, potential problems, tenants, evictions and even legal documents. At this point, becoming a landlord is starting to daunt you. Perhaps you are just a humble homeowner with an extra room, or maybe you simply need a little more cash to help you pay off your mortgage.

If you feel discouraged after reading all these dos and don'ts; take heart, help is at hand. You can utilise the wealth of information on the internet, or find a good podcast, but why not use an agent? For the sake of a small percentage each month, you can ensure you are achieving the correct market rent, you are complying with the relevant laws and you retain your precious time. If an agent makes a mistake, you can blame them and even claim compensation... if you do it yourself you may risk fines, void periods and problem tenants. Help is at hand.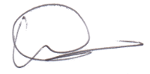 William Lewis BSc (Hons) MRICS