Post COVID Update
---
Date: 13th August 2020 - Author: William Lewis

An apology, a market update and a request from Lewis and Foy...

Starting with the apology for our lack of online activity!

If I am to turn a negative into a positive, the Offices of Lewis and Foy Lettings has been a hive of socially distanced activity since the easing of Coronavirus restrictions.

We have recorded record numbers of new landlords and applicants within the last 6 weeks. With all our employees back to work, albeit in their cars, home offices, work vans or our very own office, we have been concentrating our efforts on matching tenants to the new properties we have been bringing online.

Within hours of one property in leafy Allerton coming online, we had received 35 enquiries. Before the end of the day we had received 85 enquiries through Rightmove and Zoopla alone. This property had a garden, but we are seeing strong demand throughout Liverpool for any property that may offer a yard, balcony or any form of outdoor space.

Director William Lewis, as demand outstrips supply comments "we are starting to see a moderate increase in rental values. We always see a growth in the rental sector when the economy becomes uncertain. Renting is safe option for many and looking forward I can certainly see more uncertainty before we recover from this pandemic".

In light of this... a polite request! If you have vacant property, or you are considering investing in the Buy to Rent sector, please contact Lewis and Foy to let your property and discuss your property management requirements.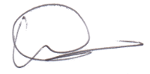 William Lewis BSc (Hons) MRICS