Safe Reopening After COVID 19
---
Date: 21st May 2020 - Author: William Lewis

As the government has begun easing lockdown restrictions, agents have been given the green light to reopen for socially distanced property viewings and valuations. We have been working hard behind the scenes to prepare our office for a safe re-opening for our staff and putting the right measures in place in order to conduct viewings and valuations safely and in line with government advice. The health and well-being of our clients and staff are paramount, so we will be adhering to the strict government guidance and social distancing measures.

Here are some of the things you can expect at Lewis and Foy if you want to view a property or you have a property you wish for us to let:
New property viewings protocol
Initial viewings should be done virtually where possible and many of our properties have a virtual tour facility on Right Move. However, we understand that you can only really get a 'feel' for a property by stepping inside, so we are now able to carry out property viewings in a safe way. Our lettings agent will wait outside property whilst you look around the property. If the vendor is at home, you are respectfully asked to adhere to the 2-metre social distancing rule.
Potential renters are asked to wear face masks and not to touch anything within the property. To ensure that social distancing can be practised, we may restrict the number of people who attend a property viewing to 2 people, preferably who are both from the same household.
Property Valuations
If you are thinking of letting your property, we are now able to carry out property appraisals. We know that many of you may be concerned about inviting people into their home, but rest assured our agent will wear a face mask and gloves and maintain a 2-metre social distance throughout the valuation. If you would like to view a particular property or have a free home appraisal, we are more than happy to help and our team are readily available to answer any questions you may have on the phone or by email.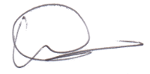 William Lewis BSc (Hons) MRICS